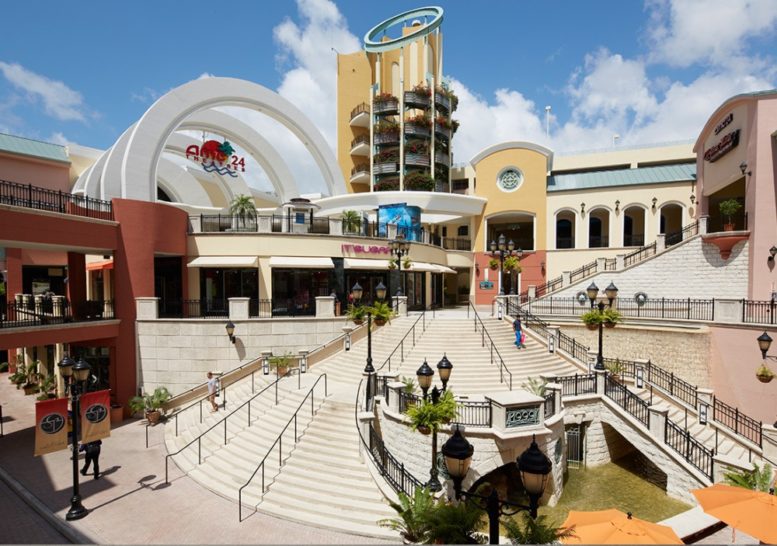 MIAMI—The Shops at Sunset Place just got a big score. The owners inked a 23,000-square-foot lease less than six months after purchasing the retail asset.
Frontgate, one of the nation's most popular lifestyle brands, is setting up shop at the South Miami retail center. Frontgate just opened its first Florida store in time for Black Friday. Frontgate joins a tenant roster that includes AMC Theatres, LA Fitness, Barnes & Noble, Forever 21, and Splitsville.
But it's not just any Frontgate store. It will take on an outlet form, only the company's fifth outlet store in the nation. Frontgate is now hiring and expects to create between 25 and 30 new jobs at the store.
"Adding a top-tier brand like Frontgate at Sunset Place will enhance our shopper's experience at the center, generate more consumer foot traffic, and create new jobs before the holidays, so this is a triple-win for South Miami," says Michael Comras of The Comras Company, which led the lease on behalf of ownership. "Frontgate's arrival and the physical upgrades coming online are a first step in improving the center as we work through a longer-term plan for the center."
Frontgate marks the first new tenant to arrive at Sunset Place since Maryland-based Federal Realty Investment Trust acquired the center in partnership with Miami-based Grass River Property and Comras for $110 million in October. The 23,000 square-foot lease will activate space on the center's ground floor that has been dormant since Sunset Place's opening.
"Frontgate is a lifestyle brand focused on helping people entertain at home with an emphasis on outdoor living, so we think our Sunset Place store will be a perfect fit for the South Florida lifestyle," says Frontgate's Steve Schoepflin. "Florida has long been one of our strongest markets, so we're ready to put down roots in South Miami by getting to know our local customer base and creating relationships with area nonprofits."
The arrival of Frontgate coincides with a series of renovations that have been underway since the new ownership group acquired the property. New landscaping, new lighting within the center and along the exterior streets, and the parking garage have seen improvements. The Shops at Sunset Place is near the University of Miami's main campus, South Miami Hospital, some of Miami's most prestigious private schools, and a number of corporate offices. The South Miami Metrorail station is one block away, providing direct access to public transit. The property enjoys a 96% walk score according to Walkscore.com.
"The Shops at Sunset Place was always envisioned to provide a pedestrian friendly, streetscape environment, as an extension of South Miami's 'Main Street' Sunset Drive," Comras, CEO of the Comras, tells GlobeSt.com. "With the right vision, balanced approach and creative thinking, The Shops will complement the area's popular restaurants, cafes and boutiques, while becoming a vital retail anchor that caters to the locals and surrounding communities."
By Jennifer LeClaire
Read more at globest.com.